This app contains the Holy King James Version, the English translation of the Christian Bible for the Church of England in 1604. It is also known as the Autorized Bible or King James Bible.
KJV is the most important and influential English version of the Bible.
Besides the authentic King James English Version, the app contains commentaries written by the American theologian Cyrus Ingerson Scofield. The app has notes, commentaries and subheadings in each chapter of the online King James Bible. It is an excellent resource for Bible study and spiritual growth.
Download now and enjoy the best study Bible with amazing functionalities:
✅ Free and compatible with Android phones and tablets
✅ User-friendly interface and nice design
✅ Offline: you can absolutely use it without Wi-Fi service
✅ Copy, send and share verses
✅ Bookmark your favorite verses
✅ Create and organize a favorites list
✅ Add your own notes
✅ Ability to increase or decrease the font
✅ Switch into night mode to a high-quality reading
✅ Go back to the last verse read
✅ Keyword research
✅ Receive inspirational verses on your phone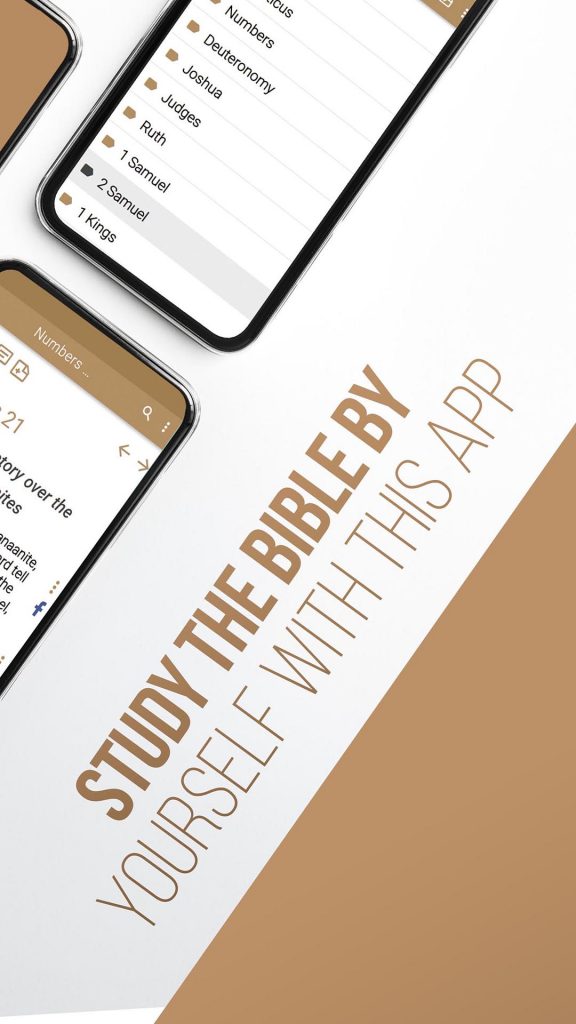 Main divisions of the Bible:
Old Testament:
The Pentateuch: Genesis, Exodus, Leviticus, Numbers, Deuteronomy.
Historical Books: Joshua, Judges, Ruth, First Samuel, Second Samuel, First Kings, Second Kings, First Chronicles, Second Chronicles, Ezra, Nehemiah, Esther.
Books of Wisdom (or Poetry): Job, Psalms, Proverbs, Ecclesiastes, Song of Solomon.
Books of the Prophets:
Major Prophets: Isaiah, Jeremiah, Lamentations, Ezekiel, Daniel.
Minor Prophets: Hosea, Joel, Amos, Obadiah, Jonah, Micah, Nahum, Habakkuk, Zephaniah, Haggai, Zechariah, Malachi.
New Testament:
The Gospels: Matthew, Mark, Luke, John.
History: Acts
Pauline Epistles: Romans, 1 Corinthians, 2 Corinthians, Galatians, Ephesians, Philippians, Colossians, 1 Thessalonians, 2 Thessalonians, 1 Timothy, 2 Timothy, Titus, Philemon.
General Epistles: Hebrews, James, 1 Peter, 2 Peter, 1 John, 2 John, 3 John, Jude.
Apocalyptic writings: Revelation.
https://play.google.com/store/apps/details?id=study.bible.free.app