The Easy-to-read Bible is a handy offline Bible app that will offer you the access for digitalized BBE (Bible in Basic English) at your fingertips.
The BBE is a translation of the Bible into basic English. It uses simpler vocabulary and shorter sentences while maintaining the integrity of the original texts. The translators used 850 basic English words. 100 words were added to understand poetry along with 50 words for a total of 1000.
It is translated for people with limited education or where English is a second language.
The easy Bible that continues to stay true to the original Biblical texts.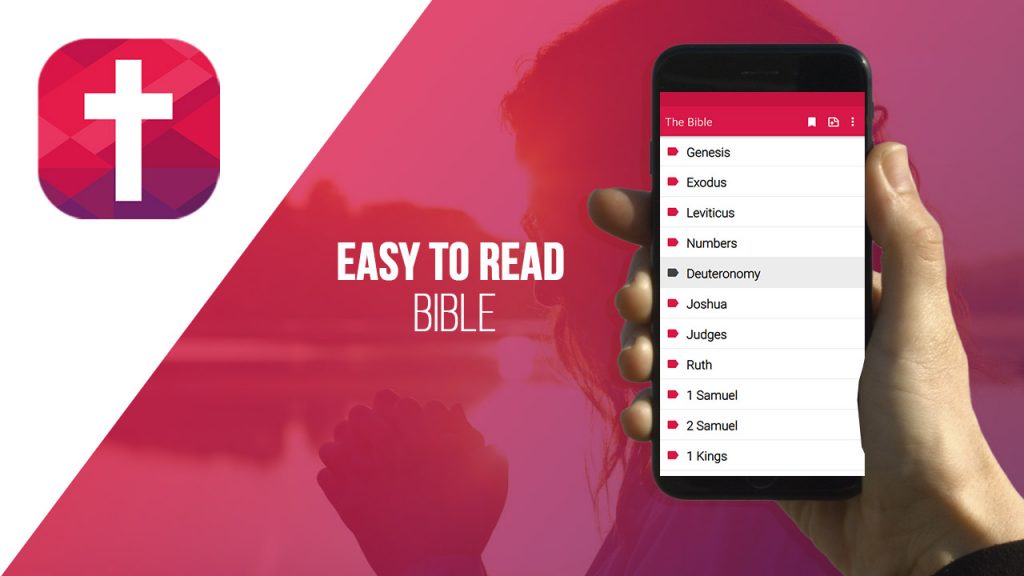 Download it now and feel the touch of heaven on your head!
This is an easy-to-use Bible and it has so many user-friendly features for the user for making your Bible reading a pleasant task. Take a look here before you start using the Bible app:
✅ It's completely free
✅ Facility to enjoy Audio Bible
✅ It is an offline Bible app with highlight and bookmarking facility for your favorite verses
✅ You can read the Bible verses in night mode
✅ You can create a list of favorite verses organized by dates
✅ You can add notes
✅ You can search Bible phrase or verse by keyword
✅ You can share Bible verses, passages, pages via social networking sites
✅ You may send Bible verses via email to your contacts
✅ You can mark the verse last read
https://play.google.com/store/apps/details?id=easy.to.read.bible.offline