Discover in this application the solution to your Bible reading problems. We know that today's you have many occupations and sometimes it is not easy to stop and read the Word of God. That's why we offer an app to read the Bible on your Android phone or tablet.
With this amazing app, you will be able to read and even listen (it has audio system) from your mobile at any time, when traveling, resting, waiting or walking.
It will be your favorite app, the one that will accompany you in your daily life. You can even take it to church and accompany the mass with the reading of the scriptures.
Download it now and enjoy its great functionalities:
✅ Complete Bible text with 73-book canon
✅ Audio Bible: it has an audio system for listening to the verses
✅ To use free and without Internet
✅ You can highlight, bookmark, and save verses
✅ Create your own favorites list
✅ Add notes
✅ Adjust the font to the size you want
✅ Apply night mode and rest your eyes
✅ Easy navigation and keyword search
✅ You can share on Facebook and other social networks
✅ You can receive inspiring Bible verses every morning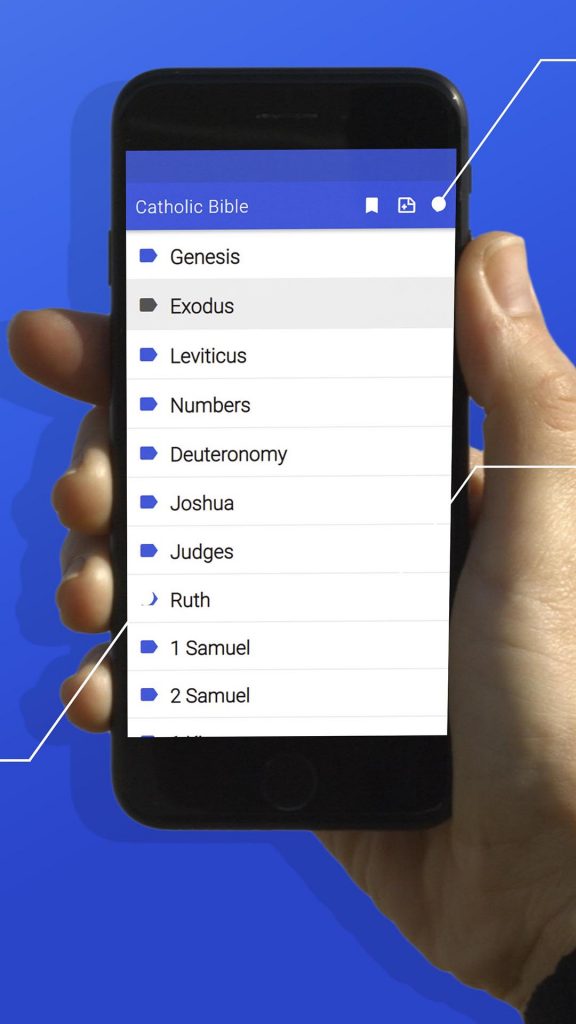 Download the complete Bible with all its books:
The Old Testament consists of 46 books:
Genesis, Exodus, Leviticus, Numbers, Deuteronomy, Joshua, Judges, Ruth, 1 Samuel, 2 Samuel, 1 Kings, 2 Kings, 1 Chronicles, 2 Chronicles, Ezra, Nehemiah, Tobit, Judith, Esther, 1 Maccabees, 2 Maccabees, Job, Psalms, Proverbs, Ecclesiastes, Song of Solomon, Wisdom, Sirach, Isaiah, Jeremiah, Lamentations, Baruch, Ezekiel, Daniel, Hosea, Joel, Amos, Obadiah, Jonah, Micah, Nahum, Habakkuk, Zephaniah, Haggai, Zechariah, Malachi.
The New Testament consists of 27 books:
Matthew, Mark, Luke, John, Acts, Romans, 1 Corinthians, 2 Corinthians, Galatians, Ephesians, Philippians, Colossians, 1 Thessalonians, 2 Thessalonians, 1 Timothy, 2 Timothy, Titus, Philemon, Hebrews, James, 1 Peter, 2 Peter, 1 John, 2 John, 3 John, Jude, Revelation.
https://play.google.com/store/apps/details?id=the.catholic.bible.audio